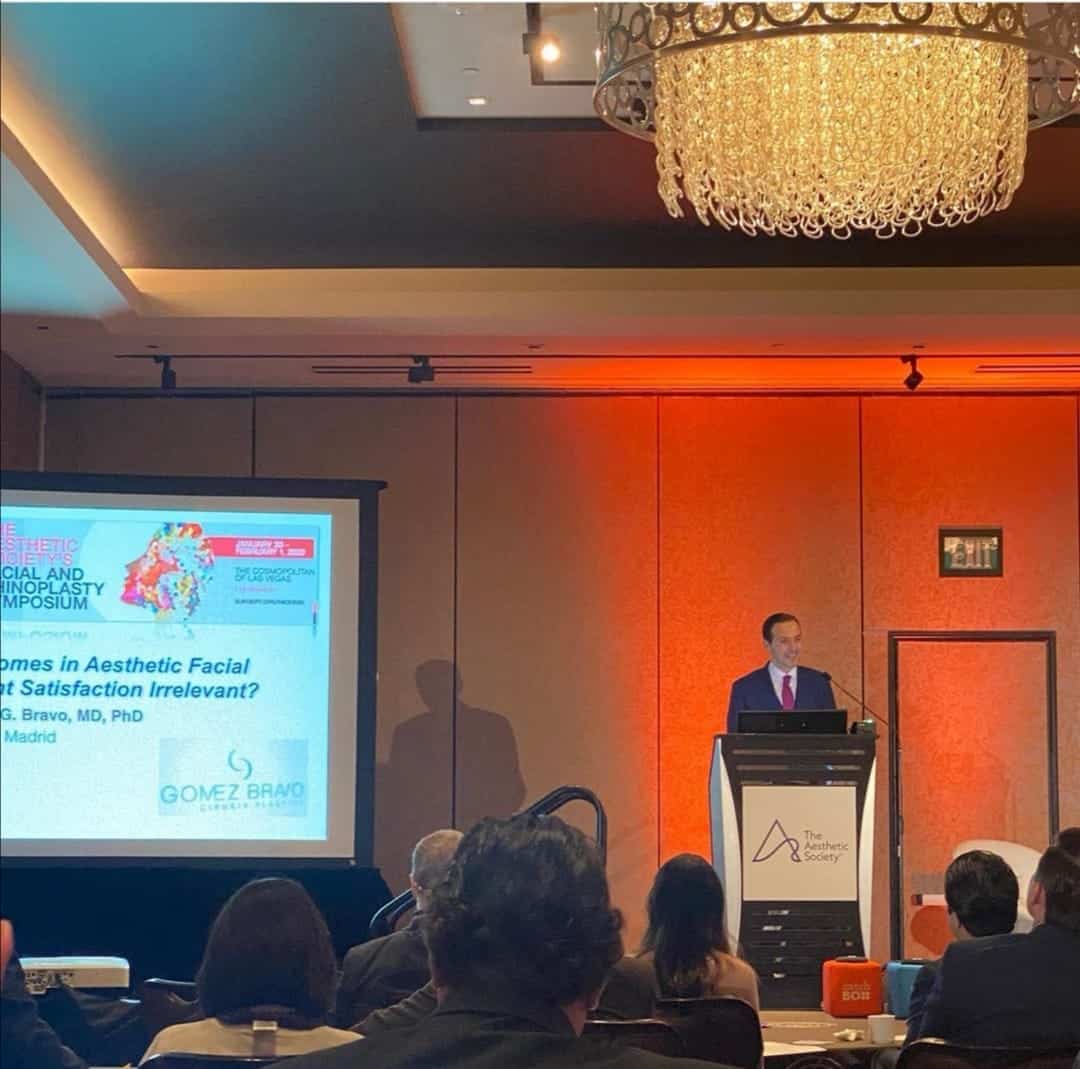 As a member of the American Society for Aesthetic Plastic Surgery (the Aesthetic Society), Dr. Gómez Bravo participates in different events throughout the year, one of the most recent has been the Symposium on facial surgery and rhinoplasty (The Aesthetic Society's Facial and Rhinoplasty Symposium) held last January 2020.
This year it was held in the city of Las Vegas (USA) bringing together prestigious doctors from all over the world.
As a specialist in facial plastic surgery and rhinoplasty in Madrid, Dr. Gómez Bravo is always at the forefront of innovation and this has undoubtedly been a wonderfully enriching experience.
A bit about The Aesthetic Society:
Founded in 1967, it is recognized as the world's leading professional organization of ABPS certified plastic surgeons who are exclusively dedicated to the art, science, and safe practice of cosmetic surgery and cosmetic medicine of the face and body.
With more than 2,600 members in the US, Canada, and many other countries, The Aesthetic Society is at the forefront of innovation in cosmetic plastic surgery and medicine around the world.
Members are certified by the American Board of Plastic Surgery or by the Royal College of Physicians and Surgeons of Canada. Active international members are certified by equivalent boards in their respective countries. All members around the world adhere to a strict code of ethics and must adhere to strict membership requirements.