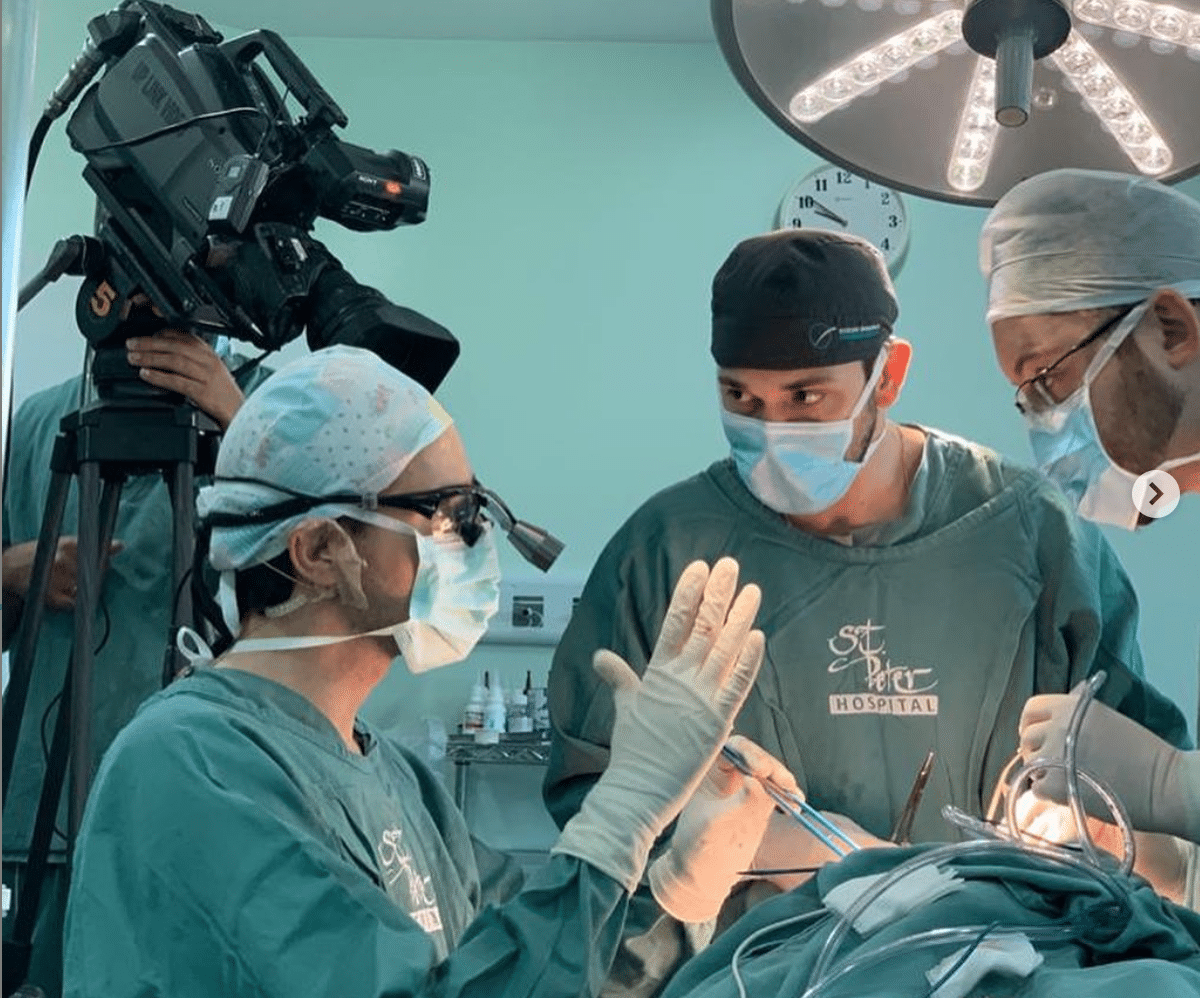 An extraordinary experience at the International Symposium of Plastic Surgery in Sao Paulo, celebrating its 21st meeting.
Dr. Gómez Bravo, as a specialist in facial plastic surgery, not only participated in the symposium with a great intervention on rejuvenation and facial lifting techniques, but also performed a live surgery with the assistance of Dr. Miguel Rivera and Dr. Anderson Silva.
A great plastic surgery demonstration experience during the symposium undoubtedly included the excellent organization of Dr. Uebel and Dr. Graziosi, and the live broadcast of a fabulous technical team.
Dr. Gómez Bravo performed a neck and face lift surgery, and it was a great new and educational event.