Women and men are placing increasing effort into maintaining youthful-looking facial contours. Advancements in non-surgical facial rejuvenation, including treatment with neuromodulators, dermal fillers, laser and radiofrequency resurfacing, microneedling, and advanced skin care products, are providing would-be facelift patients an alternative to surgery. However, few of these treatments offer correction for an aging neck or fullness of the submandibular region.
When it comes to the neck, surgery still reigns as the procedure of choice, and while neck lift surgery is popular worldwide, different techniques are available.
Dr. Bravo specializes in reduction neck lift surgery for men and women in Madrid to ensure youthful neck contours that look beautiful and move naturally.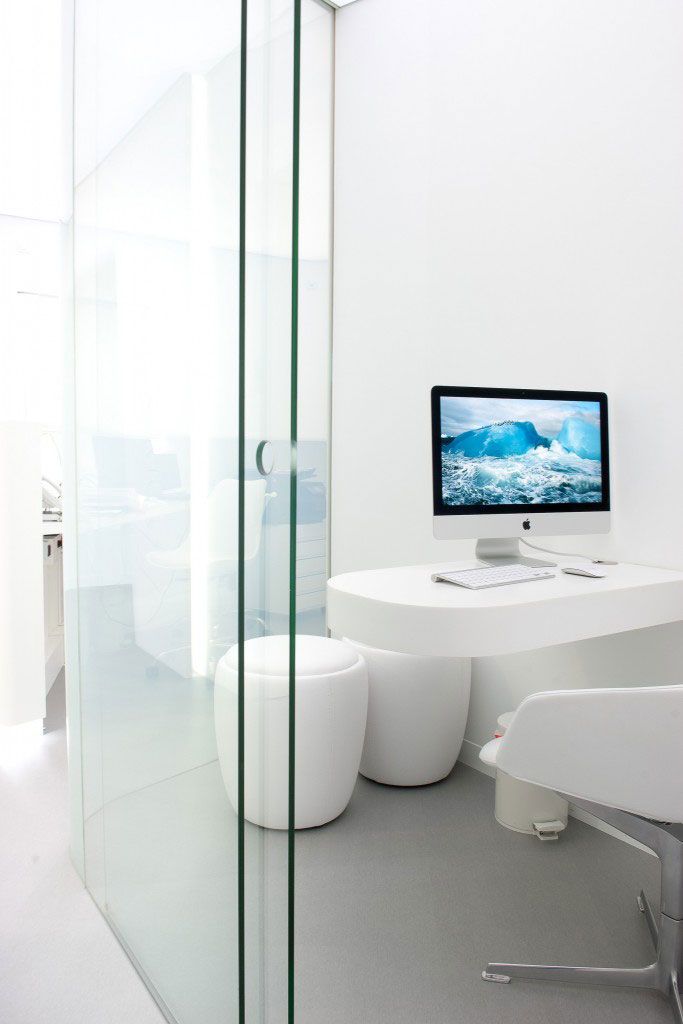 Reduction Neck Lift Vs. Traditional Techniques
Traditional Neck Lift Techniques
All neck lift techniques are designed to restore a more youthful-looking and slimming appearance. However, face and neck lifting techniques vary significantly and produce very different results.
Often, neck lift implies lifting and pulling. Traditional techniques surgically tighten the facial skin and the platysma muscle to create a smoother jawline and neck. Additionally, many surgeons use fairly aggressive liposuction techniques to remove submental fat.
Unfortunately, these techniques often only address part of the issue and can make the untreated deeper structures more visible after treatment.
Reduction Neck Lift Technique
The main objective of Dr. Bravo's reduction neck lift is to contour the deep structures of the neck, which are often the areas most responsible for unwanted fullness. This technique should be performed when there is any submandibular fullness (excess volume in the glands and deeper layers).
The reduction neck lift reduces volume beneath the jawline; however, since most of this fullness is not fat, liposuction will not work. Instead, advanced techniques are used to ensure that ideal jawline angles are created and that these cast the proper shadows against the neck.
The reduction lift technique also ensures that the neck looks youthful and moves naturally. Many traditional neck lift results look great in photographs where the patient is looking directly at the camera; however, these results do not hold up when the patient starts to rotate their face or look down. It is in these movements that previous surgery becomes evident.
To achieve a neck that looks good in motion, management of the deeper structures is needed.
Benefits of a Reduction Neck Lift
A slim neck without submental fullness contributes to both youth and beauty. Neck lift surgery with Dr. Bravo in Madrid offers the following benefits:
Natural results found in both static and dynamic positions
Necks that move naturally and seamlessly
A well-defined jawline, as seen from both front and profile views
Reduction of vertical bands and horizontal skin creases
No excessive tightness of the skin and platysma muscle
Maintaining Facial Balance
Successful cervicofacial rejuvenation requires balance and harmony across all features of the face and neck. Patients often turn to surgical and non-surgical facial procedures but are undertreated in the neck area.
Isolating one area without addressing the other can emphasize an operated-on look. The goal of plastic surgery is to restore youthful and beautiful features without leaving a surgical trail. This usually requires a more comprehensive combination approach that ensures your features blend seamlessly and move naturally.
This can be accomplished with one or more of the following procedures:
Am I a Candidate for a Neck Lift?
The appearance of the neck significantly contributes to your perceived age, attractiveness, and weight. Unfortunately, genetics and the aging process can change the jawline and neck.
Candidates for a reduction neck lift present with submental and submandibular fullness. Fullness beneath the jawline and in the deeper structures of the neck and glands develop for many reasons, including weight gain, hereditary factors, natural aging, eating disorders, and excessive alcohol intake.
Although not all neck lift patients have evident submandibular fullness, most will benefit from precise contouring of the deep submandibular structures to allow for better redraping of the superficial layers of the neck, especially when looking down. For these thinner patients, Dr. Bravo's innovative techniques to manage the superficial layers, including his 3D platysma Z-plasty and platysma weakening procedures, reliably correct vertical bands and horizontal lines in the neck, providing long-lasting soft and natural results.
Why Choose Dr. Bravo for My Reduction Neck Lift?
Dr. Francisco Gómez Bravo is a world-renowned facial plastic surgeon who consistently pushes for innovation in plastic surgery. Combining creativity, a passion for aesthetic surgery, and decades of experience has allowed Dr. Bravo to become the respected surgeon and international lecturer he is today.
Dr. Bravo has a deep understanding of facial anatomy and, as a microsurgeon, understands the nuances needed to perform advanced neck lift surgeries safely and with consistent results. He pays close attention to every little detail to ensure his patients achieve beautiful results that move naturally.
Why Travel to Madrid for My Neck Lift?
When selecting a plastic surgeon to put your trust in, you should choose one who offers the very best care. This may or may not be in the area you live.
Traveling for plastic surgery is becoming more common as patients can more easily access the top plastic surgery clinics in the world. Clínica Gómez Bravo in Madrid welcomes patients from around Spain, Europe, and the rest of the globe.
Contact our office to learn more about the benefits and ease of traveling to Madrid for your neck lift procedure.
How Is a Reduction Neck Lift Performed?
Dr. Bravo tailors all facial procedures to the individual needs of the patient, taking their anatomy and goals into consideration. Because of this, neck lift techniques will vary.
The neck lift incision will be made beneath the chin. Since many patients undergo this procedure at the same time as a facelift, additional incisions are made within the hairline at the temples and around the ear.
For a reduction neck lift, Dr. Bravo performs a direct surgical reduction of the deep structures beneath the platysma, including the glands and muscles, and adequate management of the superficial layers (skin and underlying tissue). With this technique, the neck structure must be clearly separated from the jawline, and the jaw should be able to cast a shadow against the neck. This will allow for a well-defined jawline that moves naturally and looks beautiful from all angles.
For a successful neck lift, multiple angles must be considered:
Anterior submandibular-cervical angle (the submental-cervical angle)
Lateral submandibular-cervical angle
Posterior submandibular cervical angle
Once the excess volume has been addressed, Dr. Bravo lifts, tightens, and redrapes the superficial tissues.
How Long Is Neck Lift Recovery?
Patients are expected to develop bruising, swelling, tightness, and possibly numbness in the treated areas. These are temporary and will improve over the following weeks. Most patients see the majority of their swelling dissipate within two to four weeks, allowing their final results to show.
The techniques used when performing direct reduction of the deeper structures in combination with the placement of a hemostatic net postoperatively avoids the need for drains, reduces chances of hematoma and seroma, and even prevents the need for dressings and compression garments, thus shortening the length of your recovery period.
What Kind of Results Can I Expect From My Neck Lift?
Following a neck lift, patients can experience long-term results and maximum jawline definition that moves naturally and looks balanced from all angles.
Do You Need More Information About Neck Lift Surgery in Madrid?
Leave us your information in our contact form, and we will offer you all the information about neck lift surgery at Clínica Gómez Bravo.
Info.
Aesthetic |  Reconstructive  |  Non-surgical
Discover all our services.
CONTACT
Fill out the following contact form and we will contact you as soon as possible.